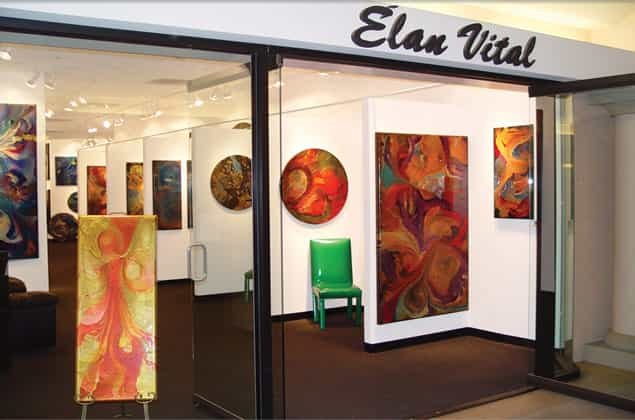 Welcome to a journey into your own imagination...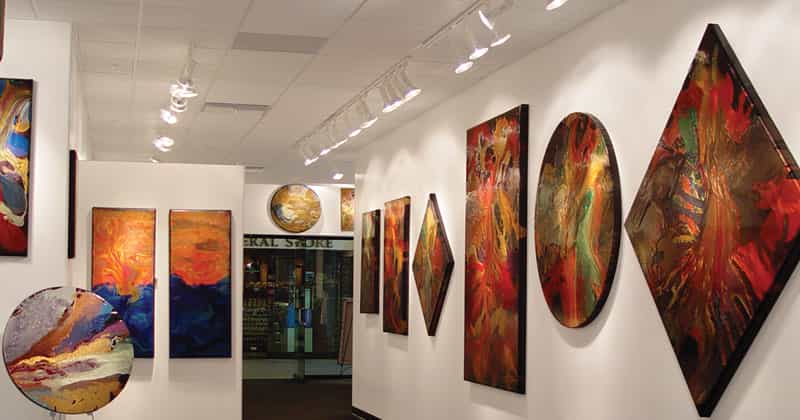 Élan Vital means "Life Force". Élan's paintings radiate with luminescence!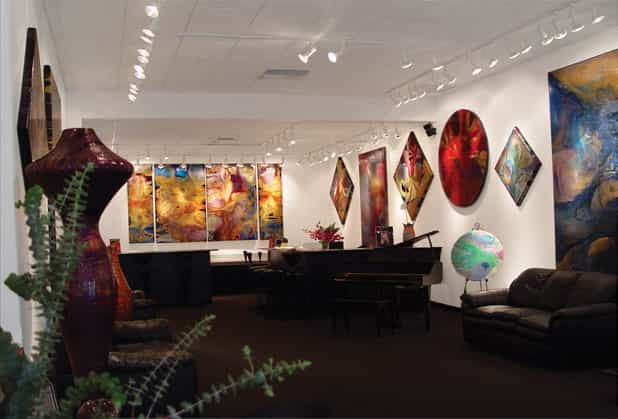 Élan suspends natural materials within up to 70 layers of crystal clear enamel.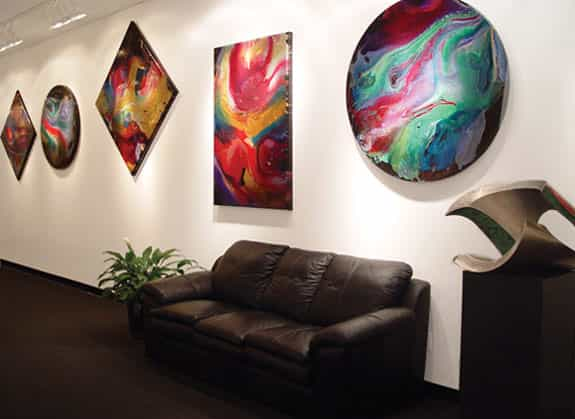 Inspired by gemstones and composed of natural pigments and minerals, Élan's works are sure to emblazon your imagination with color.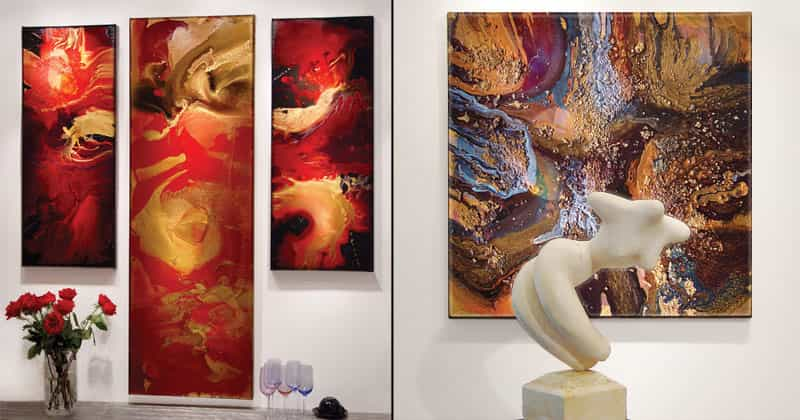 When delved into, each truly one of a kind work becomes alive like a cellular structure; the deeper you look, the more you see.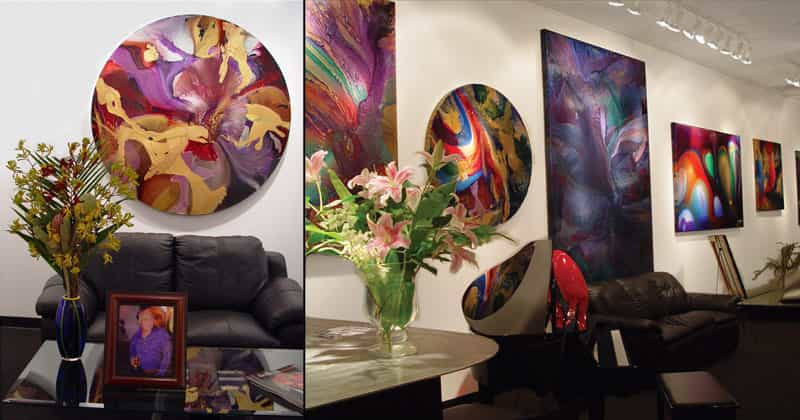 Prepare to be captivated by the extraordinary works of Élan Vital.